Welcome to the Divine Girls Wiki!
Hello! Welcome to this wiki! So many people have been asking on the Com2us Hub for this, so yeah. Please help update this wiki, as not everyone knows everything. Thank you.
Take a journey to the Heavenly World, with Divine Girls!
GAME DESCRIPTION
Find the hidden truth of the Heavenly World with a sassy but sweet angel by your side!
Summon a team of goddesses to guide you through battles between Evil and Good!
You can play in English, 한국어, 中文简体, or 中文繁體.
Simple guide for everything so new players don't struggle
https://docs.google.com/document/d/1T9R2TIt4Pa5vamSA9lcc-4yzh2UjmzBYMtMHU2eN-Q4/edit
note this can be found in getting started under useful links however using your phone to play, this is much easier to find on the front page.
Features
1. An Unexpected Twist!
A summoning of the legendary Devil goes wrong...and a feisty little angel is summoned instead!
Don't be fooled by her cute appearance though- she's furious with you, and you've gotta make things right!
2. Quick and Easy Battles!
Summon over 300 divine beings and form your own strategic parties to battle your way through Evil!
3. Find the Hidden Truth of the Heavenly World!
Find the missing Artifacts hidden all over the world, and help the angel gain back her lost memories!
The truth will be revealed in front of your very eyes!
4. Strengthen Your Heroes!
Power-up your Heroes and supercharge their skills through Development and Evolution!
Get ready to meet a new breed of Trading Card game like you've never seen before!
5. Take On Endless Dungeons!
Strategically place your Heroes, and use Leader Skills and Active Skills for maximum strength!
Venture to Heaven and Hell with your friends through various dungeons!
6. Fierce PvP Battles to Enter the Heavenly World!
Are you ready to fight and win against the strongest Heroes?
It's time to experience the fiercest PvP of all time! Do you dare to open the League's door?
Latest activity
Photos and videos are a great way to add visuals to your wiki. Find videos about your topic by exploring Wikia's Video Library.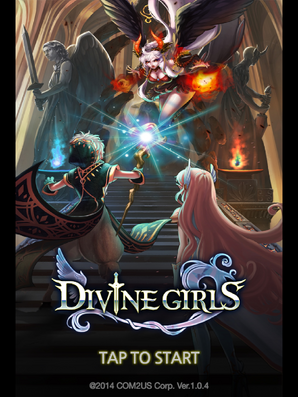 Community content is available under
CC-BY-SA
unless otherwise noted.